Arpi Stablefloor - Hammer Back Single Mat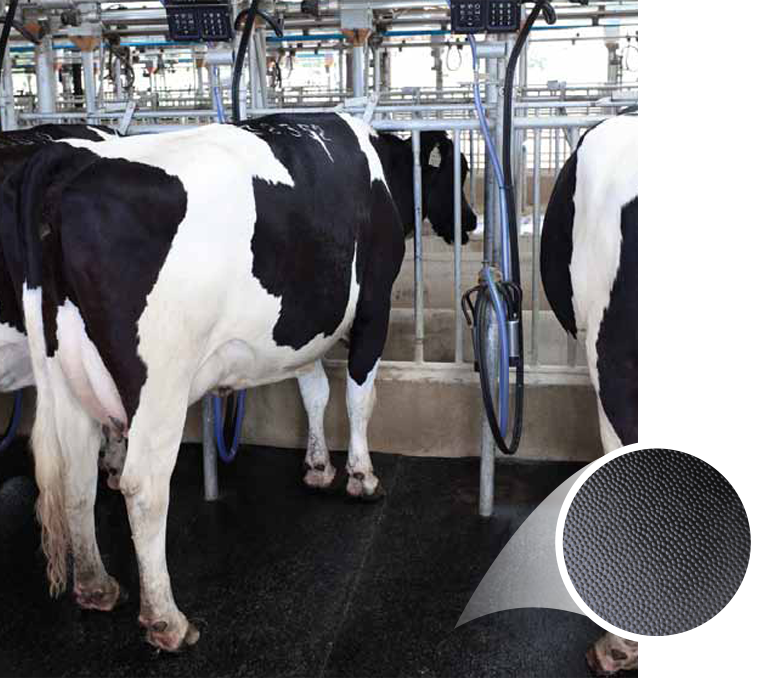 | Product Name | Size | Product Name & Description | Color |
| --- | --- | --- | --- |
| | Centimeters | | |
| MSG100-00BK | 165 x 100 | Arpi stable floor hammer back single mat | Black |
| MSG100-01BK | 175 x 100 | Arpi stable floor hammer back single mat | Black |
| MSG100-02BK | 185 x 100 | Arpi stable floor hammer back single mat | Black |
| MSG100-03BK | 200 x 100 | Arpi stable floor hammer back single mat | Black |
Product Features
Manufactured from 100% Natural Rubber for durability
Flexible Natural Rubber tips deliver excellent dirt scraping and trapping action
Dirt is effectively brushed off and then retained in a solid base
Skid resistant base helps to retain the position
Bevelled edges all round for safety of pedestrians
---
COMFORT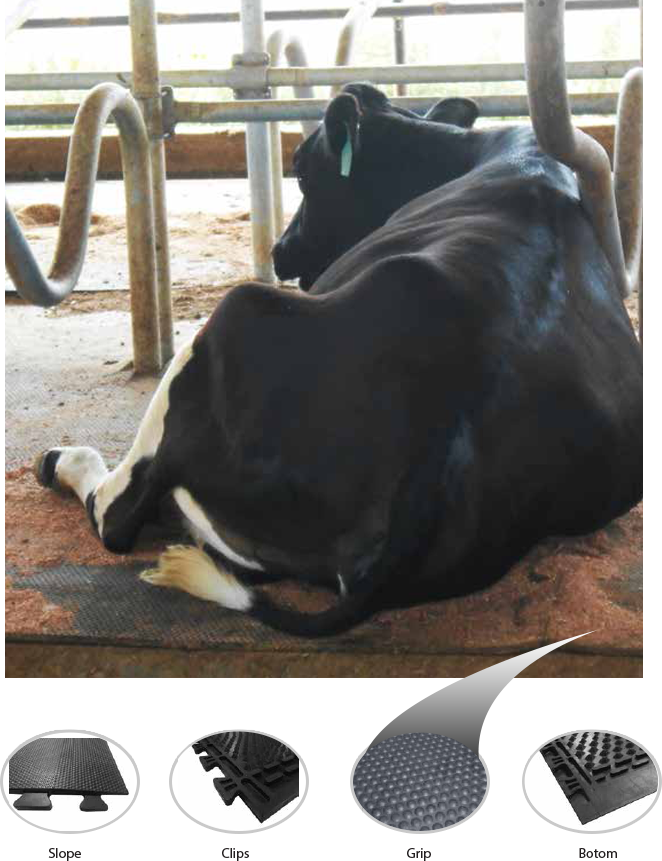 | Product Name | Size | Product Name & Description | Color |
| --- | --- | --- | --- |
| | Centimeters | | |
| MSG150-MSBK | 185 x 110 | Arpi Comfort Link mat | Black |
| MSG151-MSBK | 185 x 120 | Arpi Comfort Link mat | Black |
Product Features
Designed to reduce stress and keep cows in comfort, when rising or lying down
Produced from virgin Natural rubber compound to prevent absorption of moisture
The solid edge of the mat prevents the dirt seeping from outside and accumulating under the mat and hence maintains cleanliness
Enhanced comfort due to the soft texture leads to higher milk production due to relaxation enjoyed by the cows
Reduced veterinary costs due to reduction of stress and additional comfort
Slope at the back end facilitates the easy draining of urine
Underside with the sturdy studs provides spongy effect which reduces stress while standing
---
COMFORT+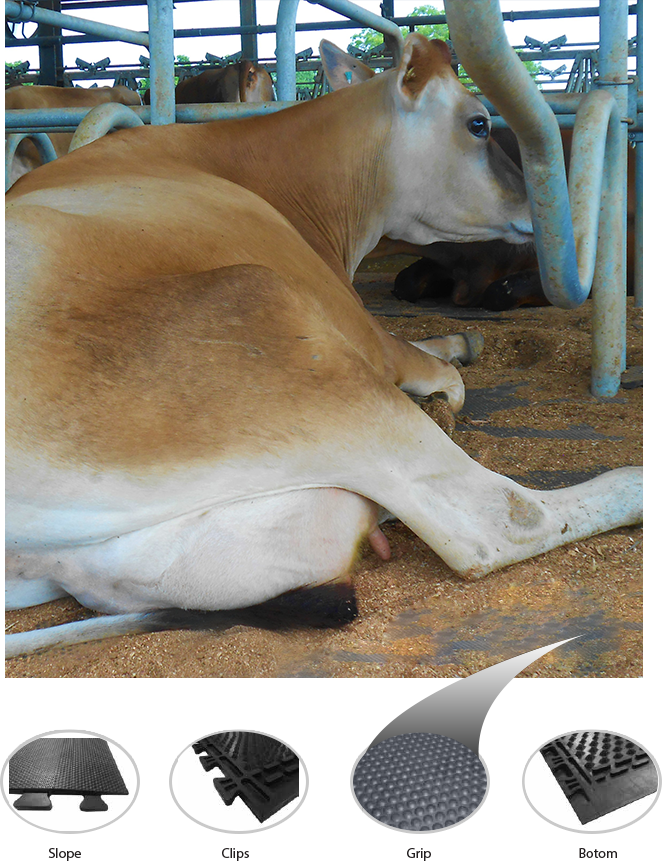 | Product Name | Size | Product Name & Description | Color |
| --- | --- | --- | --- |
| | Centimeters | | |
| MSG147-MSBK | 185 x 120 | Arpi Comfort+ Link mat | Black |
| MSG147-MSBK | 185 x 125 | Arpi Comfort+ Link mat | Black |
Product Features
Designed to reduce weight on the forefoot joints while the cows are lying down.
Edge of the cow mattress that faces the alley is solid in order to prevent accumulating dirt under it.
Reduce Healthcare & Veterinary costs.
Built-in slope at the back end to facilitate urine drainage.
Cows will enjoy better sleeping comfort thanks to its thick 100% latex foam.
Increase resting time leading to higher milk production.
Top cover is fully fitted on all edges with waterproof sealing to prevent any leakage.
Made out of virgin rubber compound to eliminate absorption of moisture.
---